---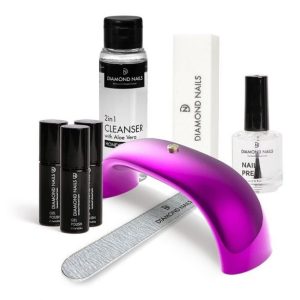 Gel Polish Starting Set with 6W LED Lamp (pink)

The starting set contains:
1 pc. 6w UV/LED lamp with 1 year warranty
1 pc. Gel cleanser 100ml
1 pc. Gel polish set /Base 2in1 7ml, DN196, DN033/
1 pc. Buffer
1 pc. Nail Prep. 15ml
1 pc. 100/180 nail file
Reviews of the product
3.
01/08/2021 20:11
- serina