Dear Distributors and Nail Salons,
We understand the importance of selecting the right partners for your business, and we're excited to highlight why choosing Diamond Nails as your wholesale supplier is a strategic move that can significantly benefit your company.
Here are compelling reasons to consider us: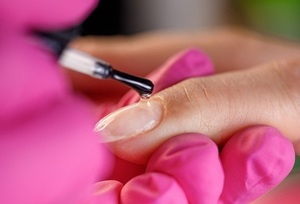 1. Exceptional Quality: Diamond Nails is renowned for our unwavering commitment to producing top-quality nail products. Our rigorous quality control standards ensure that every item in our product range meets or exceeds industry benchmarks. By partnering with us, you gain access to a portfolio of trusted and reliable products that will enhance your reputation as a distributor.
2. Comprehensive Product Range: We offer a diverse and comprehensive selection of nail products, ranging from acrylics and gels to nail art tools and accessories. Our extensive product line allows you to meet the varied needs of your customers, ensuring that you're a one-stop shop for all their nail care requirements.
3. Innovation and Trends: Diamond Nails stays at the forefront of nail industry innovation. We are continually developing new products, colors, and formulations to keep you ahead of the latest trends. Our commitment to innovation means you can offer your customers the freshest and most sought-after nail products on the market.
4. Competitive Pricing: Our wholesale pricing model is designed to support your profitability. By sourcing our products directly from us, you can take advantage of competitive pricing that allows you to achieve healthy profit margins while remaining competitive in your market.
5. Strong Brand Reputation: Diamond Nails has earned a strong and respected presence in the nail industry. Partnering with us instantly associates your distribution business with a trusted and recognized brand, instilling confidence in your customers.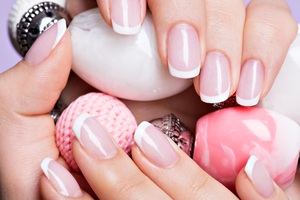 6. Exceptional Customer Support: We understand that seamless communication and reliable support are critical to your success. Our dedicated customer support team is here to assist you at every step, from order placement to after-sales service.
7. Global Reach: Diamond Nails products are distributed worldwide, so partnering with us opens doors to new markets and customer bases, whether you're looking to expand domestically or internationally.
In summary, choosing Diamond Nails as your wholesale supplier is a strategic decision that can bolster your distribution business in terms of product quality, variety, innovation, pricing, and brand reputation. We invite you to explore our catalog and experience the advantages of partnering with a trusted industry leader.
Let us be your preferred wholesale source for all things nails, and together, we can achieve excellence in nail care distribution.
Best Regards,
Diamond Nails Team
If you are interested in purchasing the products at a wholesale discount, please write to [email protected]. 
In the email, please include country, if you are a nail salon or distributor, and if you have an eu tax number.